MIT PN2K
MIT PN2K (Phyo Nyi Nyi Kyaw, MIT) is the MIT Chapter of the Phyo Nyi Nyi Kyaw Memorial Foundation, Inc. MIT PN2K hosts PN2K's monthly bike fests/safety events. MIT PN2K is the main student group on campus that works on bicycle safety for the MIT and local cycling communities. MIT PN2K and the Foundation works in collaboration with local partners, businesses, and nonprofit organizations from the greater Cambridge/Boston communities in order to fulfill its mission of making cycling safer for families. Meet our team.
MIT PN2K Constitution - April 2014
Connect with MIT PN2K on facebook
History of MIT PN2K
MIT PN2K is an ASA-recognized, student-led organization and the MIT chapter of The Phyo Nyi Nyi Kyaw Memorial Foundation, Inc. The MIT club was established in 2014. MIT PN2K co-hosted its launch event in September 2014, MIT Bike Fest, with the MIT Graduate Student Council sustainability subcommittee. The Bike Fest was the only event that held, for the first time ever in MIT history, a bicycle tour around MIT's campus. MIT PN2K repeated its success the following September 2015. Since its beginnings, MIT PN2K has held 16 bike events, with free safety repairs occurring nearly every month.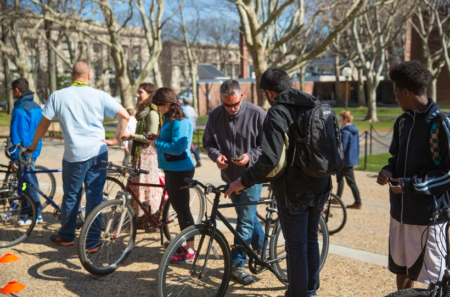 Join the Club
Want to join MIT PN2K? Join our bike ride, or if you require any bike maintenance throughout the year, it's $15/$20/$25 for an annual membership. All other perks listed here.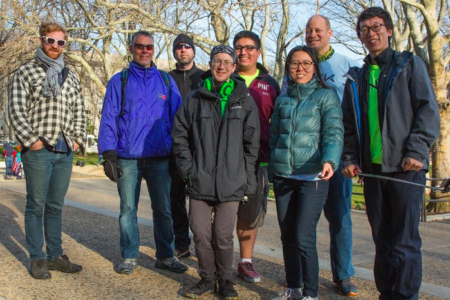 What does MIT PN2K do?
We bring together friendly folks from Boston/Cambridge/MIT during our bike safety repair events (it's a chill, party-atmosphere with free music, food, and bikes). MIT PN2K members who are also Boston Bike Party enthusiasts help to lead convoys from MIT PN2K's Student Center to Copley Square on the second Fridays of the month. MIT PN2K will be organizing more social/casual bike rides to popular places like Walden Pond, Blue Hill, the Charles River Esplanade, and more on a regular basis. Catch our next bike ride here.
Interested in attending one of our bike events? Keep an eye on our calendar or subscribe to our mailing list. We are currently based at MIT. Please reach out if you would like to collaborate or help us expand our reach in your school or city. We believe everyone can bike more and we are enthusiastic to make more cycling gear accessible and help create cross-city friendships by creating more cross-town cycling opportunities.
MIT PN2K Board of Directors
A list of current positions opening up in March 2017 are below. MIT PN2K selects the new Board of Directors from current membership each March or April. Please email pn2kmit-officers[at]mit[dot]edu with any questions. Submit nominations here.

Voting BOD
President
Vice President/Secretary
Treasurer/Bursar
Bike Leader Coordinator
Publicity/Media (2)
Recruitment (2)
"Member at Large"
Event Chairs
Bike Event Chair (2)
Social Chair (2)
Community Service Chair
Activities Chair
Bike Mechanics Chair (2)
Kids' Program Chair (2-3)
Managers
Webmaster (1-2)
Historian/Archivist
Committees
Safety Committee (2)
Bike Advocacy (2)
Bike Transportation Chair
Design Artist
Backup Artist
Want to join? See our vacancies on this page and apply here: Current team  >