making cycling safer for families
The Phyo Nyi Nyi Kyaw Memorial Foundation was founded and discovered in memory and in honor of Phyo N. Kyaw, dear friend and MIT alum who was the victim of a bicycle-truck collision on Dec 27, 2012. Learn more about our background and PN2K's mission.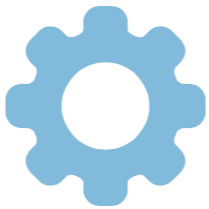 events
We help get your bikes fixed for free or at a very low price. This helps give peace of mind so you can enjoy the journey instead of worrying about the destination.

bike rides
Want to join or lead a bike ride? Start with PN2K. We believe in increasing ridership and building community through bike rides that cater to cyclists of all abilities and speeds.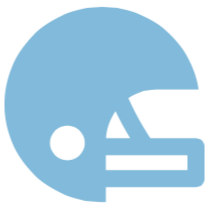 PN2K helmets
Need a helmet but don't want to overpay or wander into a bike shop? Pick up your helmet from the MIT COOP in W20 after ordering online with us.
Latest Stories & Events …
Dustin Weigl, one of our MIT PN2K bike safety guys, also represents bike safety for the Graduate Student Council.  He recently held a Bike Safety 101 presentation, which had about 70 sign-ups and attendees.  His presentation with Anna and the two MIT campus police officers was very on-point.  Until you host one of these presentations, you don't realize how many people have questions about seemingly "simple" points on biking.  You realize that there is no such thing as what's simple or not — just a difference in the range of biking experiences out there and that learning all the rules of the road is a process. For instance, one slide of the presentation struck me: It was titled "How to turn left?"  This slide struck me because the intersection depicted on the slide was the exact intersection on which Phyo had died.  He died likely making that left turn going down Vassar Street onto Mass Ave.  The truck likely struck him making a wide turn coming up to make a right turn from Mass Ave onto Vassar St.  Phyo did nothing wrong — Cycling is an experience requiring constant vigilance as safety requires not only you to be safe but others to operate responsibly as well.  Bike safety is important as much to motorists and pedestrians as it is to cyclists.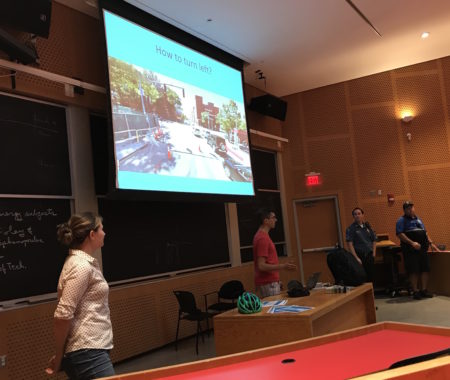 So how does one make a left turn?  There are two ways: move with traffic in the left turn lane (though I find this to be really unnerving if you're in between cars; it helps if you're at the front so you move before all the cars do).  On the Mass Ave & Vassar St intersection (or any extremely busy or high-risk traffic intersections), you can also stay in the biking lane on the far right side of the road and bike across the huge intersection and stop when you're on the other side.  Then turn towards the street you were going to turn onto and wait for those traffic lights to turn green and simply bike straight.  This second method takes a few more minutes than the first, but it is far less stressful.
If you're interested in helping to promote bike safety and teaching others bike safety tips, we always need more advocates.  Subscribe to our newsletter and say Hi to our officers at our next event.  Keep Calm & Pedal On ~
Contribute
We believe actions speak louder than words.
Each nonprofit needs funding to sustain its efforts. Please consider purchasing your annual membership with us for $25, which allows you benefits with our partners and discounts on products we sell. You can also join the MIT PN2K club. Bike rides led by MIT PN2K and bike socials are free, but bike fixing or maintenance help is available to current members only.
You only need to pay for one type of membership to be considered a member of both PN2K and the MIT club.