making cycling safer for families
The Phyo Nyi Nyi Kyaw Memorial Foundation was founded and discovered in memory and in honor of Phyo N. Kyaw, dear friend and MIT alum who was the victim of a bicycle-truck collision on Dec 27, 2012. Learn more about our background and PN2K's mission.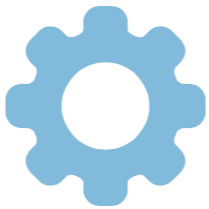 events
We help get your bikes fixed for free or at a very low price. This helps give peace of mind so you can enjoy the journey instead of worrying about the destination.

bike rides
Want to join or lead a bike ride? Start with PN2K. We believe in increasing ridership and building community through bike rides that cater to cyclists of all abilities and speeds.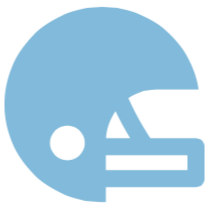 PN2K helmets
Need a helmet but don't want to overpay or wander into a bike shop? Pick up your helmet from the MIT COOP in W20 after ordering online with us.
Latest Stories & Events …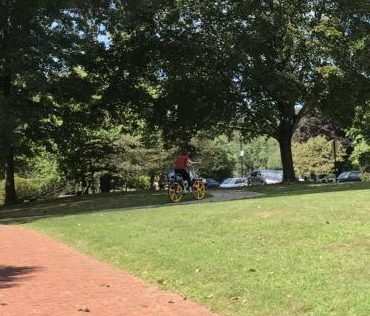 I biked all the way from MIT to Newton on a VBike (it only cost $2) and met Nicole Freedman!  When I started working with PN2K is when I first became involved with the bike safety.  When you're at MIT and in the field of bike safety, you're bound to hear some names, one of them being Nicole's.  Nicole was formerly known as the "bike czar" of Boston, one of the main instigators of the stationed bike share system Hubway.  She's also really cool in person, and I was thrilled to have the chance to meet her.  Nicole is now the Transportation Director of Newton, and she met with me to discuss a mode of station-less bike share and possibly introducing this into the City of Newton.  I will thrilled to just meet her, and the prospect of working with her to make the surrounding cities more bike friendly is mind-blowing.  Thanks for your time Nicole, and for all you've done with transportation in Boston and the Greater Boston area!
P.S. Just in case you're wondering, VBikes is a new station-less bike share system being introduced to many cities in Massachusetts.  They're super snazzy designs — I couldn't help noticing all the looks that random people gave me (heads turning) when they saw my bike.  This one in particular had no gears, but it's also our prototype bike and is by no means the final version (final version will include adjustable seats, dynamo hub powering front light, solar panel powering bike lock, Shimano gears and Shimano brakes, lighter bike, etc.)  Why this beats out stationed bikes?  The entire ride from MIT to Newton cost me $2! (and I did not have to worry about kiosks). Now hey, no technology is perfect, but these new no-kiosk VBikes are definitely worth considering, especially when they don't cost $100K+ in taxpayer's money and are pretty high quality, sturdy bikes! More info on their website: www.vbikes.com (download the app to use a VBike)
Contribute
We believe actions speak louder than words.
Each nonprofit needs funding to sustain its efforts. Please consider purchasing your annual membership with us for $25, which allows you benefits with our partners and discounts on products we sell. You can also join the MIT PN2K club. Bike rides led by MIT PN2K and bike socials are free, but bike fixing or maintenance help is available to current members only.
You only need to pay for one type of membership to be considered a member of both PN2K and the MIT club.